A digital business card is a great way to stay connected with your customers and increase brand awareness. Digital business cards are easy to send out and can be shared online or printed out and handed out to customers. They also make it easy for you to keep track of who you've met and what leads you have.
How do Digital Business Cards Help You Get Ahead?
Digital business cards are a great way to keep your contact information current and organized. You can easily update the information on the card using a simple online tool, and you can share the card with your contacts in various ways, including email, social media, and text messages. Digital business cards also help you stay ahead of the competition by providing your customers and clients with up-to-date information about your company.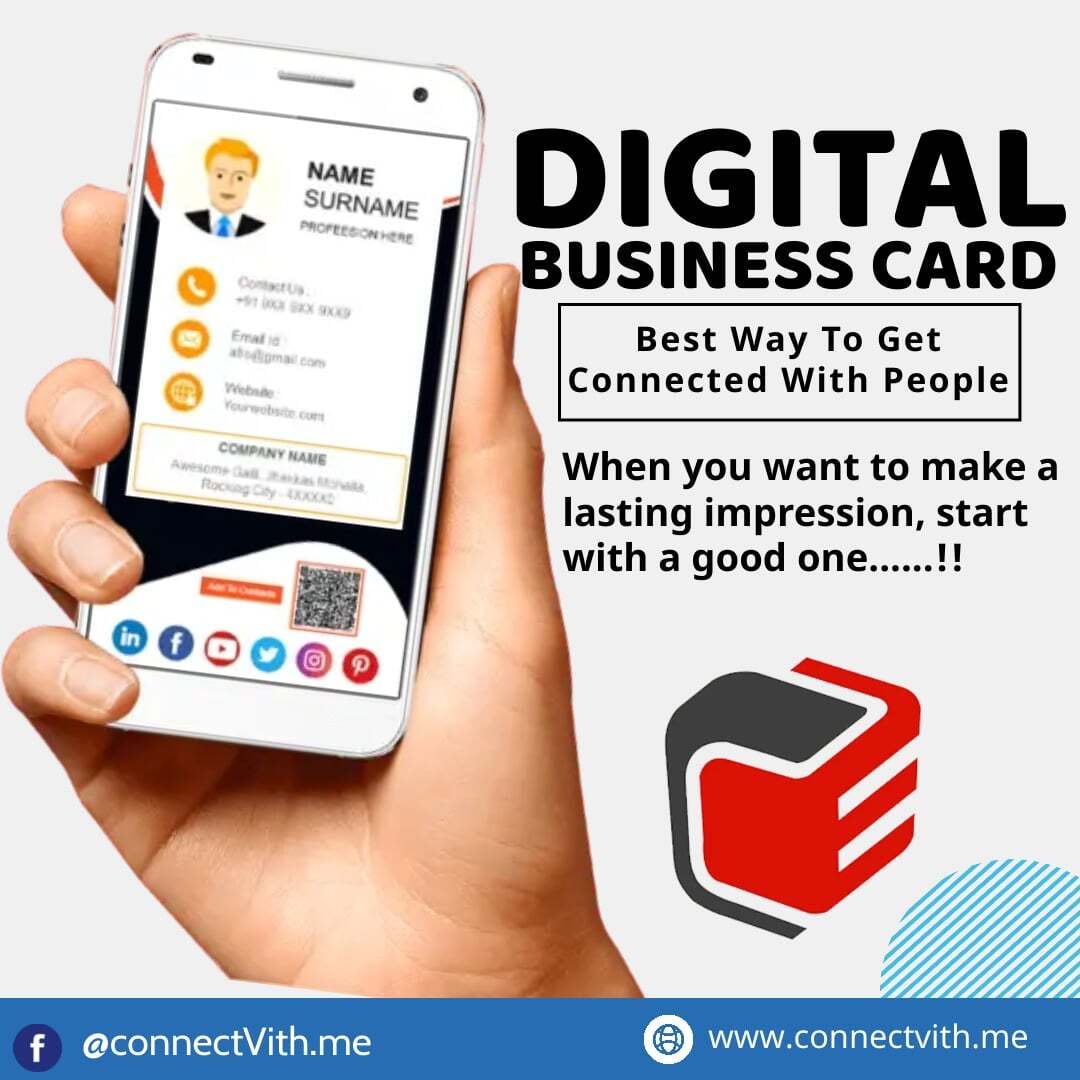 Use of Digital Business Card in Your Industry
If you are in a competitive industry, using a
digital business card
can help you get ahead. Digital business cards are becoming more and more popular because they allow you to communicate with potential clients and colleagues in a way that is both efficient and professional. Here are some tips for using digital business cards effectively:
Make sure your card design is modern and professional.

Use high-quality images and fonts on your card.

Keep your card brief but informative.

Use social media to promote your card and brand.

Keep a stock of digital business cards on hand, as they can be very useful for networking opportunities or when meeting new people.
Why a Digital Business Card?
Digital business cards are becoming increasingly popular because they offer many advantages over traditional business cards. First, digital business cards allow you to keep your contact information up-to-date and organized in one place. You can also easily share your contact information with others via email, social media, or other forms of communication. Additionally, digital business cards can be customized to match your branding and look unique compared to standard business cards. Finally, digital business cards are easy to store and transport, so you can always have them on hand when needed.
Benefits of a Digital Business Card
A digital business card can help you stay organized and more efficient in your day-to-day dealings. By having a digital business card, you can save time by not having to print out your cards each time you need to use them. Additionally, a digital business card can help build your brand and create a memorable first impression.
Conclusion
An online business card can be a key part of your marketing strategy. By providing customers with easy access to your contact information, you are making it easier for them to reach you and potentially make a purchase. Additionally, by using modern design software, you can create a stunning business card that will help build your brand and increase your visibility. So go ahead and give yourself an advantage over your competition by investing in a great digital business card!
ConnectvithMe is the best way to create the following card: